On April 12, 2013, Sigma Chi members presented the one-millionth dollar raised for cancer research at Huntsman Cancer Institute to Significant Sig and Order of Constantine Sig Jon M. Huntsman, Sr., PENNNSYLVANIA 1959. In December 2012, Sigma Chi designated the Huntsman Cancer Foundation as its sole preferred philanthropic partner.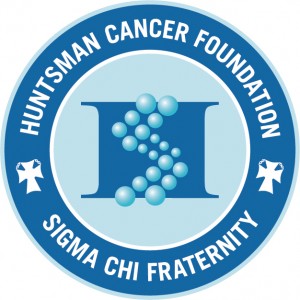 Founded by Huntsman, the Huntsman Cancer Institute is dedicated to finding the causes of cancer, developing new and better treatments, and preventing people from ever developing cancer. Huntsman founded HCI to focus on understanding cancer from its very beginnings and to translate this knowledge into safer and more effective treaments. HCI was chosen as Sigma Chi's preferred philanthropy because many Sigs and their families have been directly affected by cancer, the second-leading cause of death in the United States. According to the American Cancer Society, men have an approximate lifetime risk of 1:2 for developing the disease; for women, the risk is 1:3.
For more information please visit the HCI website.
The Huntsman Cancer Foundation
500 Huntsman Way
Salt Lake City, UT 84108
Derby Days
Derby Days is one of Sigma Chi's staple philanthropic events. The first "Derby Day" event was held in 1916 at the University of California-Berkeley. Then known as the "Channing Way Derby" because of the California-Berkeley chapter's location on Channing Way and College Avenue, the event spread to other chapters who created their own Derby Day. Throughout the course of a week, the participating chapter organizes and hosts a series of events and competitions among their campus's sororities. Money is raised through either donations, or through fundraising-type events. Derby Days itself is not a mandatory event for any chapter of Sigma Chi to host. The basic mission of Derby Days is to serve the community.